Chronic osteomyelitis of the zygomatic bone: Back to Benzathine penicillin
Keywords:
Osteomyelitis, Zygomatic bone, Benzathine penicillin, Chronic osteomyelitis, Facial aesthetics
Abstract
Osteomyelitis (OM) of zygomatic bone (zyb) is a rare disease, characterized by relapses. We present two patients presenting with chronic discharging sinus over zyb, who had been treated in previous centers, with multiple culture–directed antibiotics, over many months, without cure. We administered intramuscular Benzathine Penicillin 1.2 million IU with oral Vitamin C 1000 mg/day, for a total of six months and achieved successful healing. In chronic OM (cOM), most bacteria are sessile, embedded in biofilm. Sessile bacteria are not picked by a swab; therefore, the bone must be biopsied. Sessile bacteria also do not grow well in culture media. Thus, the conventional cultures do not reflect the true organisms causing cOM. The Minimum Biofilm Eradication Concentration of antibiotics cause toxicity. To eradicate the biofilm bacteria in patients whose computed tomography showed absence of a sequestrum, we administer this regimen. Judicious case selection is necessary. This regimen adds to the clinician's armamentarium.
Downloads
Download data is not yet available.
References
Mejia B, Bordoy A, Mendez B. Osteomyelitis of the zygomatic bone: a case report and literature review. Internat J Oral maxillofac Surg. 2017;46:308.
Calhoun JH, Manring MM, Shirtliff M. Osteomyelitis of the long bones. Semin Plast Surg. 2009;23(2):59–72. doi: 10.1055/s-0029-1214158.
Barer MR, Harwood CR. Bacterial viability and culturability. Adv Microb Physiol. 1999;41:93–137. doi: 10.1016/s0065-2911(08)60166-6.
Olson ME, Ceri H, Morck DW, Buret AG, Read RR. Biofilm bacteria: formation and comparative susceptibility to antibiotics. Can J Vet Res. 2002;66(2):86-92.
Masters EA, Trombetta RP, Bentley KLM, Boyce BF, Gill AL, Gill SR, et al. Evolving concepts in bone infection: redefining "biofilm", "acute vs. chronic osteomyelitis", "the immune proteome" and "local antibiotic therapy". Bone Res. 2019;7:20. doi: 10.1038/s41413-019-0061-z. eCollection 2019.
Allen HB, Hossain C, Abidi N, Larijani M, Joshi SG. Penicillin: The old/new wonder drug. Adv Tech Biol Med. 2017;5:17.
El-Gebaly E, Essam T, Hashem S, El-Baky RA. Effect of Levofloxacin and Vitamin C on bacterial adherence and preformed biofilm on urethral catheter surfaces. J Microb Biochem Technol. 2012;4:131-6.
Banham TM. A case of Osteomyelitis of the Superior Maxilla treated with penicillin. J Laryngol Otol. 1949;63(4):233. doi: 10.1017/s0022215100046387.
Merkesteyn JPRV, Groot RH, Akker VD, Bakker DJ, Borgmeijer-Hoelen AMMJ. Treatment of chronic suppurative osteomyelitis of the mandible. Int J Oral Maxillofac Surg. 1997;26:450-4. doi: 10.1016/s0901-5027(97)80012-4.
Ball AP, Gray JA, Murdoch JMcC. The Natural Penicillins. In: Ball AP, Gray JA, Murdoch JMcC, eds. Antibacterial Drugs Today, 2nd ed. Lancester: MTP Press Ltd; 1978. pp. 8-11.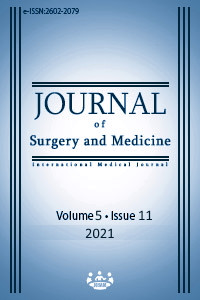 How to Cite
1.
Karmakar S, Singh A, Karmakar S. Chronic osteomyelitis of the zygomatic bone: Back to Benzathine penicillin. J Surg Med [Internet]. 2021 Nov. 1 [cited 2022 Dec. 7];5(11):1151-3. Available from: https://jsurgmed.com/article/view/857493
License
Copyright (c) 2021 Shilpi Karmakar, Arun Singh, Saurabh Karmakar
This work is licensed under a Creative Commons Attribution-NonCommercial-NoDerivatives 4.0 International License.
#7085