Neurofeedback improves EEG complexity and social interaction in a boy with autism: A case report
Keywords:
Autism, Auto Train Brain, Neurofeedback
Abstract
Autism is an interhemispheric connectivity disorder, and intracortical circuits are also likely to be disturbed. Autism is characterized by impairments in communication with restricted interest and repetitive behaviors. Auto Train Brain is a neurofeedback-enabled mobile phone software application designed in Sabancı University laboratory for improving the cognitive functions of dyslexic children. Applying Auto Train Brain for 14 channels to an autistic boy created complexity improvements at lower temporal scales. After neurofeedback therapy, the patient began to use eight different single words, and his social responsiveness became significantly better. As a result of these, his CARS score improved from 39 to 34. He demonstrated an increased ability to follow instructions, and his attention span increased. Therefore, his FACT score increased from 21 to 30.

Downloads
Download data is not yet available.
References
Minshew NJ, Williams DL. The new neurobiology of autism: cortex, connectivity, and neuronal organization. Archives of Neurology. 2007;64(7):945-50.
Baykan AH, Karabaş SA, Doğan Z, Solgun S, Özcan G, Şahin Ş, et al. Assessment of age-and sex-dependent changes of cerebellum volume in healthy individuals using magnetic resonance imaging. J Surg Med. 2019;3(7):481-4.
Eroğlu G, Aydın S, Çetin M, Balcisoy S. Improving cognitive functions of dyslexies using multi-sensory learning and EEG neurofeedback. In2018 26th Signal Processing and Communications Applications Conference (SIU) 2018;(pp. 1-4). IEEE.
Costa M, Goldberger AL, Peng CK. Multiscale entropy analysis of biological signals. Physical review E. 2005;71(2):021906.
Takahashi T, Cho RY, Mizuno T, Kikuchi M, Murata T, Takahashi K, et al. Antipsychotics reverse abnormal EEG complexity in drug-naive schizophrenia: a multiscale entropy analysis. Neuroimage. 2010;51(1):173-82.
Casanova MF, El-Baz AS, Giedd J, Rumsey JM, Switala AE. Increased white matter gyral depth in dyslexia: implications for corticocortical connectivity. Journal of Autism and Developmental Disorders. 2010;40(1):21-9.
Coben R, Padolsky I. Assessment-guided neurofeedback for autistic spectrum disorder. Journal of Neurotherapy. 2007;11(1):5-23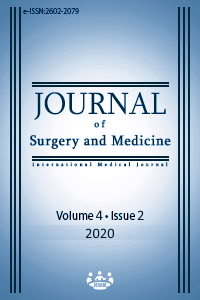 How to Cite
1.
Eroglu G, Ekici B. Neurofeedback improves EEG complexity and social interaction in a boy with autism: A case report. J Surg Med [Internet]. 2020 Feb. 1 [cited 2023 Sep. 25];4(2):161-3. Available from: https://jsurgmed.com/article/view/638667
License
Copyright (c) 2020 Gunet Eroglu, Barış Ekici
This work is licensed under a Creative Commons Attribution-NonCommercial-NoDerivatives 4.0 International License.
#6578